Low energy home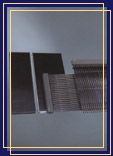 The future belongs to homes with low energy demand, so-called low energy houses. These protect the environment, minimise CO2 emissions and save on natural resources. Heating technology is a central component to this philosophy and the technology must be carefully tuned to the type of building under construction and to the needs of its occupants. The occupants are the ones who reap the most direct benefit through a sizeable reduction in their annual heating bill.


At the same time, the advanced Viessmann system design for low energy homes offers you the most modern, convenient and flexible heating system available today.

Boiler
Low energy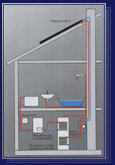 homes provide exceptional thermal insulation. This translates into a much reduced demand for heating energy. Therefore, a conventional or condensing boiler with reduced output is quite sufficient.

Solar collectors
A large proportion of the heating energy is required for heating domestic hot water. This calls for the use of renewable energy providers, such as solar heating. All you need then, are solar collectors.

Home ventilation system
Another important component of the low energy house is a home ventilation system. It provides fresh air in all rooms at all times, thereby reducing the ventilation heat requirement to a minimum.

Heat pumps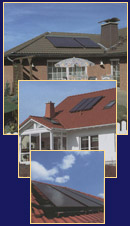 Heat pumps utilise renewable energy resources provided by our environment. Solar energy stored in the earth, in the water table and in the air is transformed into convenient heat using small quantities of electrical power. Viessmann heat pumps are so efficient that they can be used as the sole source of heating all the year round. When there is a demand, e.g. on particularly cold days, airwater heat pumps can also operate parallel with other heating systems, i.e. in dual mode operation, to contribute to energy efficient heating.

Domestic hot water cylinders
Domestic hot water cylinders available with two heat exchangers, with a white finish (Vitocell-W 100) and silver finish (Vitocell-B 100) with corrosion-resistant Ceraprotect enamel coating or with a silver finish (Vitocell-B 300) made from

a high-alloyed stainless steel. With Vitocell-Bs, the solar energy gathered by the collectors is transferred to the domestic hot water by the lower coil. Upon demand the boiler can supply additional heating through the upper coil.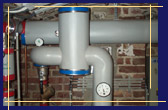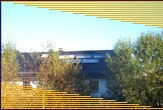 Pour en savoir plus: www.viessmann.com